Common Read/ Common World
Common Read/ Common World Program

The University has chosen Half the Sky: Turning Oppression into Opportunity for Women Worldwide by Nicholas D. Kristof and Sheryl WuDunn as the book for its Common Read/Common World program to take place during the 2013-2014 academic year. Half the Sky addresses the problems caused by the inequality and oppression of women in the developing world.
This guide is intended to introduce faculty to resources available to them to help them facilitate including Half the Sky into the curriculum.
Get Involved: Half the Sky Movement
Loading...
Half the Sky: In the University Library
Half the Sky
Call Number: HQ 1236.5 .D44 K74 2010
ISBN: 9780307387097
Publication Date: 2010-06-01
Temporarily Shelved at University Library Circulation Desk, 7 Day Library Reserve
10 available copies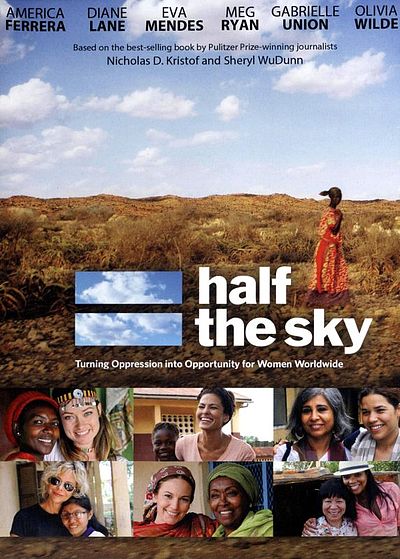 Half the Sky DVD
Call Number: HQ 1236.5 .D44 K75 2012, IMC
8 available copies
On the Ground: Nicholas Kristof's New York Times Blog
Loading...
UN Gender Equality News Feed
Loading...
Elizabeth Rugan
Job title:
Reference and Instruction Librarian